"I had about eight hundred, half-armed and badly disciplined ,mountaineers from Southwest Virginia, who would fight like veterans when they pleased, but had no idea of permitting their own sweet wills to be controlled by any orders, no matter from whom emanating. They were as brave, and as fearless, and as undisciplined as the Highlanders who had followed Charles Edward of Culloden."

Brigadier General Bradley Tyler Johnson ,of the 22NDVirginia Cavalry.

{And, indeed, some of these men were descended from the followers of Bonnie Prince Charlie.}
This site is the result of researching a unit in which my ancestors served. It is a work in progress. I am indebted to friends who have made contributions and I hope this site is helpful to you for whatever reason that may have led you here. I welcome any information you may wish to add.

Len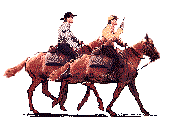 The

22ND Regiment

Of

Virginia Cavalry

1862-1865

"Bowen's Mounted Rifles"

This site is dedicated to one of the last regular Cavalry regiments to be raised for Confederate service. It is especially dedicated to my Great-Great Uncle, Cpl. Hiram S. Robbins, Co. D, 22nd Regiment of Virginia Cavalry. Cpl. Robbins, along with his brothers and his father, entered Confederate service in April, 1861 as soon as war broke out. Along with two brothers, he enlisted in Co. I of the 37th Virginia Infantry, known locally as the "New Garden Fearnots" . Hiram and his brothers marched and fought in Stonewall Jackson's now legenday "foot cavalry". Brother Daniel was lost to typhoid in August, 1862. Hiram later served in the Virginia State Line. The mounted company of the VSL in which he served became Co. D of the 22nd Va. Cavalry in May, 1863 and Hiram served in that company for the duration. He was captured at Moorefield, West Virginia in August, 1864 and was held prisoner at Camp Chase, Ohio and Point Lookout, Maryland. (Letter concerning his capture). In October, 1864 Hiram's father died fighting the northern invader on his home soil at Laurel Gap, Virginia. During his captivity, Hiram contracted encephalitis which at that time was known as "brain fever", a usually fatal illness. Hiram survived however , which was something akin to a miracle, to be exchanged in March, 1865. After the war he returned to his mountain home to pick up his life where he had left off to join the struggle which had eventually claimed the lives of his father and brother.

When I was a boy my Grandfather told me of his Uncle "Hi" and related many stories from the war as related to him by his uncle. From that time forward I was an avid Civil War enthusiast. So I dedicate this site to Uncle Hi and his comrades in arms.

THANKS FOR STOPPING BY.....AS TIME GOES BY MORE INFORMATION WILL BE ADDED....SOOO..YA'LL COME BACK SOON

I take this opportunity to express my gratitude to my good friend, and advisor on the 22nd Virginia Cavalry, Jeffrey C. Weaver. Jeff's knowledge of the units serving the Commonwealth of Virginia during the Civil War is immense. Especially those raised in the highlands of Southwest Virginia. Jeff has authored the history of the 22nd Virginia Cavalry which is availabe from H.E. Howard, publishers.Without Jeff's knowledge, this site could not have been possible. With Jeff's help I have learned more things about my own ancestors, than I knew existed.Thank You, Jeff.

Sadly Jeff Weaver passed away on April 7, 2012 after a long struggle with pancreatic cancer. He is sorely missed by all who knew him. RIP Comrade!

My thanks to Steve Fox, Will Osborne, and Jimmy Richardson of Co. D, 1st Virginia Cavalry, whose interest and whose word of mouth has drawn others to this site.

I would also like to thank Capt. Terry Hunt and his comrades in Co. E, 22nd Virginia Cavalry. Their efforts in reenacting keeps the memory of the mountaineers of the old 22nd alive.
UPDATED September 16, 2015 UPDATED
Suggestions? Comments? Information on the 22ND ? Contact me at the E-Mail listed below.